Figo Pet Insurance

The whole life of your pet all in one place.
Figo is the first cloud-based pet insurance company. With their Pet Cloud and mobile app, managing your pet's life has never been so easy.
Companion Therapy Laser

Clinical Benefits
Laser Therapy accelerates the body's natural healing process through photo-bio-modulation. Laser therapy provides tangible benefits to your patients, your clients, and your practice. Laser therapy is effective in treating:
Chronic conditions
Acute conditions
Post- surgical pain
Inflammation
Non-pharmacologic pain relief
Effective for difficult conditions
Alternative to surgery
Fast treatment times
Easy, comfortable, non-invasive treatment
Scientifically-proven
Common Uses
Help your pet heal with therapy laser. Drug Free. Surgery Free. Relief for your pet. Therapy Lasers have been scientifically proven and successful in treating post-surgical pain and many acute and chronic conditions.
Acute Conditions
Wounds, Allergies
Infections, Cuts/ Bites
Inflammations
Tooth Extraction Pain Relief
Sprains, Strains & Fractures
Post-Surgical Healing / Pain Relief
Chronic Conditions
Degenerative Joint Disease
Inflammatory Bowel Disease
Periodontal Disease
Lick Granulomas
Geriatric Care
Hip Dysplasia
Feline Acne
Tendonitis
Arthritis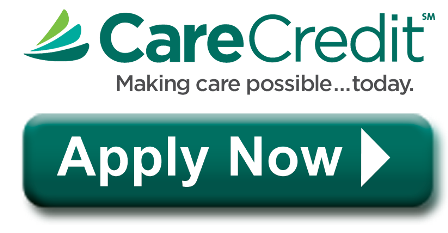 Veterinary Financing
CareCredit knows pets are family too. That's why we offer veterinary financing to help keep your most cherished family members in top shape.
Whether you use it to cover annual expenses like preventative care check-ups or for unexpected costs like pet prescriptions and house calls, the CareCredit healthcare credit card makes it easy to give your pets the care they need, when they need it.
Here are just some of the many small and large animal veterinary procedures you can use your CareCredit healthcare credit card for:
Annual check-ups
Spay and neutering
Teeth cleaning
Parasites
Dermatology
Rehab
Medication
Diagnostics
Emergency services
Care of chronic pet diseases and conditions
Vaccinations
Microchipping
Pet Food and Nutrition
Surgical Procedures