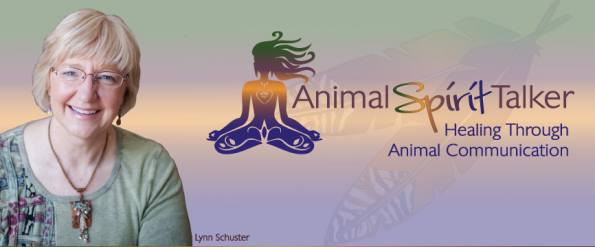 Lynn Schuster
Lynn Schuster is a Telepathic Animal Communicator. She has the ability to hear what the animals have to say and is able to relay that information on to their human families. Through a meditative process, she hears and senses what your animals would like to share. She is able to speak to all animals, including those animals who have passed on. Through this process, people connect with their animals. It encourages love, healing, strengthening bonds and relationships.
Lynn will also be conducting classes on Learning to Navigate Your Akashic Records, & Past Life Regression
. These are special Classes that will be held on a Sunday while the Hospital is closed for normal business.
Lynn will be available at TLC First Animal Hospital on several dates during the 2019 year. The sessions that she will be conducting will be one Saturday a month from 9 am to 1 pm.
Animal Communication Dates:

May 18th, June 22nd, July 20th, August 17th, September 21st, October 19th, November 16th, and December 14th.
With more dates to come for next year.
Learning to Navigate Your Akashic Records Dates:

June 23rd.
More dates to come in the Future.
Past Life Regression Dates:

September 22nd.
More dates to come in the Future.
If this is something that interests you, feel free to call us at

(773) 631-0706

to schedule an appointment.
To read more about Lynn and her other services, check out her website.
To Learn more about Past Life Regression classes, click the link.